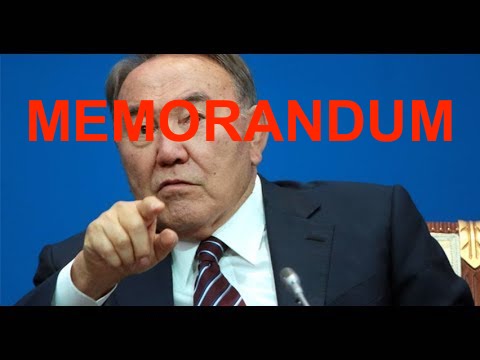 Mrs Leila Khrapunova arrived in Switzerland with her husband and their son Daniel in November 2007 and has lived in Switzerland since that time. She has held a Swiss residence permit since 3 March 2008. Mrs Khrapunova and her husband were divorced on 26 December 2010.
In Kazakhstan, Mrs Khrapunova had received an engineering economics degree from Taraz University and also a PhD in economics.
She established Kazakhstan's first private TAN television company in 1990. She used to hold important government posts in Kazakhstan, including that of the president of the National Radio and Television Corporation.
After Mrs Khrapunova and her husband's move to Switzerland, president Nazarbayev decided that they had become opponents of his regime.
Iliyas Khrapunov's wedding to Mukhtar Ablyazov's daughter on 16 September 2007, has undoubtedly added fuel to this belief of his.
On 23 September 2012, Mrs Leila Khrapunova launched her official website at: www.leila-khrapunova.com.
On 28 September 2012, i.e., four days after the website was launched, the Kazakhstan Financial Police put Leila Khrapunova on an international wanted list, charging her with "a large-scale fraud".
On 1 October 2012, Leila Khrapunova's counsel Sergei Lakutin sent a letter to the Kazakhstan Financial Police's office, informing them of Leila Khrapunova's official place of residence and her address in Geneva. He also requested the international arrest warrant be revoked. No answer to this letter ever came.
According to Kazakhstan media reports, the Kazakhstan Financial Police in May 2011 opened a criminal case against Victor Khrapunov for alleged abuse of office. Criminal proceedings were also initiated against Leila Khrapunova and other members of her family, including Iliyas Khrapunov and Elvira Khrapunova.
It should be emphasized that Kazakhstan authorities did not at that point inform Mrs Khrapunova of criminal proceedings being initiated against her. She did not receive a single judicial summons or any other official notice from the authorities.
Viktor and Leila Khrapunov's so-called offenses held against them were concerned with Victor Khrapunov's activities during his term in office as the city of Almaty mayor, from 1997 to 2004.
It is surprising, to say the least, that these criminal proceedings were initiated seven years after Victor Khrapunov's term of office as a mayor was over.
Concurrently, Kazakhstan authorities in October 2012 filed a request with Interpol for Leila Khrapunova to be put on an international wanted list.
In 2011, Kazakhstan submitted to the Swiss Federal Department of Justice a request for international legal cooperation. Switzerland declined the request because it did not comply with Swiss legal rules. Kazakhstan authorities filed a second request for international legal cooperation in regard of the Khrapunov family with the relevant Swiss authorities on 14 September 2012, with a supplement to the above request sent to the Geneva Public Prosecutor's Office via Zurich law office Homburger. The supplement contains a detailed list of companies allegedly controlled by the Khrapunov family along with a list of individuals affiliated with these companies. After these requests had been received, criminal proceedings were initiated in Geneva. What is meant is a standard procedure following the receipt of a mutual assistance request, which does not imply the acknowledgement of the charges leveled by another country, i.e., Kazakhstan in this case. It should be emphasized that no charges have been brought against either Leila Khrapunova or any other members of her family as part of this procedure. No lien has been put on any of the family's assets. This shows that Kazakhstan's charges are unsubstantiated. Meanwhile Kazakhstan and its lawyers have no scruples about using that country's own and Swiss media for legitimating their accusations, including through making public the details of the file related to the mutual legal assistance procedure. Kazakhstan's accusations essentially have no substance to them, many events fall within the statute of limitations, other charges are only based on testimony of people who are staying in Kazakhstan. It is quite clear that we are dealing with politically motivated persecution.