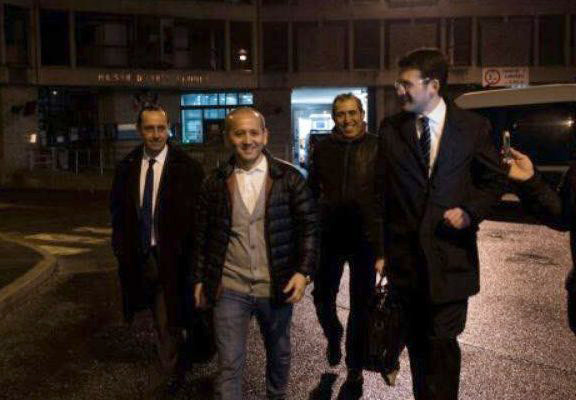 Persecution in Kazakhstan of the Khrapunovs' relatives and colleagues because of their family ties with opposition politician Ablyazov
February 2 2009 saw a forced nationalization of BTA Bank, in which Mukhtar Ablyazov, a political opponent of president Nazarbayev, who is now our son's father-in-law, was the key shareholder.
The bank owned by Mukhtar Ablyazov was in effect taken over by a member of the Nazarbayev clan, one of his sons-in-law, Timur Kulibayev, the chief executive of joint stock company Samrouk Kazyna Foundation.
On 29 September 2009, Deputy Minister of Emergency Situations Ablai Sabdalin, formerly an assistant to Victor Khrapunov, was arrested on a trumped-up charge.
The members of Kazakhstan's special services tried to coerce Sabdaline into giving false testimony against Khrapunov, but after they had failed to obtain this, he was sentenced to 10 years in a maximum security penitentiary facility and a confiscation of property.
In September 2010, my sister Gaukhar Iliyasova and her husband Ayar Iliyasov together with their two underage children had to flee from Kazakhstan following threats against Ayar Iliyasov from the law enforcement authorities, and the National Security Committee's regular surveillance of Ayar and my parents and tapping their telephone conversations.
On 20 may 2011, my parents, Kalibek and Rasilya Daniyarov, after clearing customs and border control at the Almaty airport, were taken off their flight right in front of the plane they were about to board, with no explanations provided. In this barbaric manner they were forbidden to leave Kazakhstan.
In ten days' time, on 30 May 2011, my parents were for the second time kept by force in the Almaty airport, although after the first incident there my father, Kalibek Daniyarov, suffered a stroke and a heart attack in the night of 21 May 2011.
Following this, National Security Committee and Financial Police officials, in particular, Special Investigation Officer, lieutenant colonel Sergei Perov, made no scruple to interrogate the 80-year-old Kalibek Daniyarov for six hours on 30 May 2011 right in the airport as my father stayed in a wheelchair with an official diagnosis of apoplectic stroke and myocardial infarction. He was being accompanied by a doctor and my mother, Rasilya Daniyarova, intending to take him to Moscow by an ambulance plane for treatment.
On 23 June 2011, in the course of investigation procedures conducted by the Financial Police investigator Sergei Perov, my former colleagues were unlawfully taken into custody before a court trial to put pressure on them in a pretrial detention facility where they were kept from three to six months to make them give false testimony against the Khrapunovs and themselves. This is an infringement of a person's civil and political rights under International Covenant on Civil and Political Rights, Article 14: "Not to be compelled to testify against himself or to confess guilt".
International human rights experts have recorded in Kazakhstan cases of investigators putting psychological pressure on witnesses in pretrial detention centers.
In this manner, the Financial Police investigator Sergei Perov, aiming to put psychological pressure on former employees of Phoenix Holding, within an amazingly short time trumped up a charge against former Phoenix Holding employee Ablaikhan Karymsakov who, prior to being involved in the case as a witness, terminated his employment at the holding at least five years before its official liquidation.
What the hasty arrest of the former Phoenix Holding employee Ablaikhan Karymsakov aimed to achieve, was, as investigator Perov's strategy assumed, to coerce other former holding employees into giving false testimony against the Khrapunovs out of fear that they would be unlawfully taken into custody.
Using psychological pressure and unlawful intimidation methods as part of investigation procedures, the unscrupulous investigator from 2011 to 2012 applied duress to former employees of the company which underwent official liquidation proceedings in 2006–2007. This means that Kazakhstan financial authorities had no claims on Phoenix Holding back in 2007. It would also be fair to note that Victor Khrapunov in 2004 left his post of the city of Almaty mayor and was thus unable to influence my business and Phoenix Holding liquidation proceedings.
What is worth special mention is that that financial department experts of Phoenix Holding's companies whom investigator Sergei Perov for several months kept in pretrial detention centers were women, some with underage children.